Well done, Sports Leaders!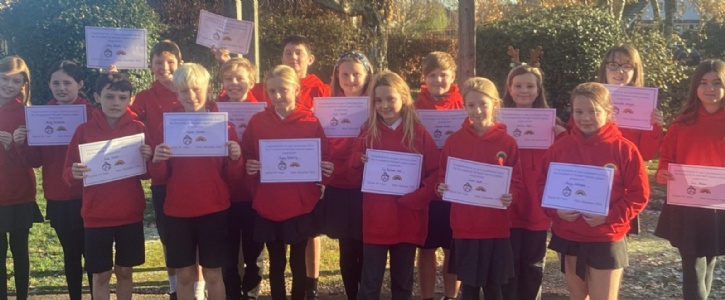 Well done to our Year 6 Sports Leaders who have graduated from the Autumn Term programme!
You have been fantastic ambassadors for the school, providing extensive activities, at lunch time, for all children to participate in.
Some of them are carrying on in the Spring Term, whilst training up some new recruits. We are looking forward to having the rest of them take part again, in the Summer Term.