History of the Suffragettes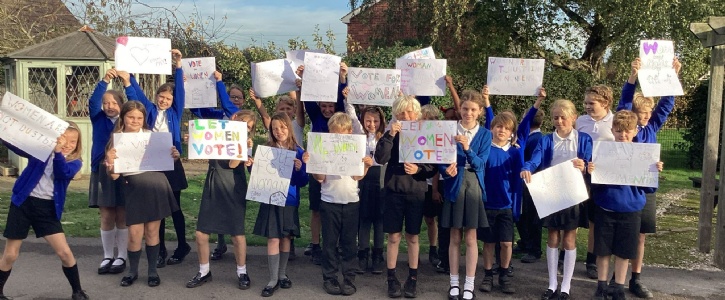 In Year 5/6 this week, we have been learning about how key events from the Victorian period have helped shape our world today. Without the Suffragette movement, our society would look very different.
Today, we learnt about key figures in the Suffragette movement such as Emmeline Pankhurst. We made banners about women having the right to vote and completed our very own protest around the school grounds!